Willow
Welcome to
Willow Class
Year 4
Homework, Spellings and Times Tables
Homework
Reading
Children will receive a book band reading book from school, which they should read every day. It is also encouraged for them to read their own books, comics and magazines at home too, to develop a love of reading and an experience of a range of genres. Please log all reading in your Home School Planner.
Spellings
These will be set weekly and practised in school every day. As well as specific spelling patterns, the Year 3/4 words below will be learnt throughout the year.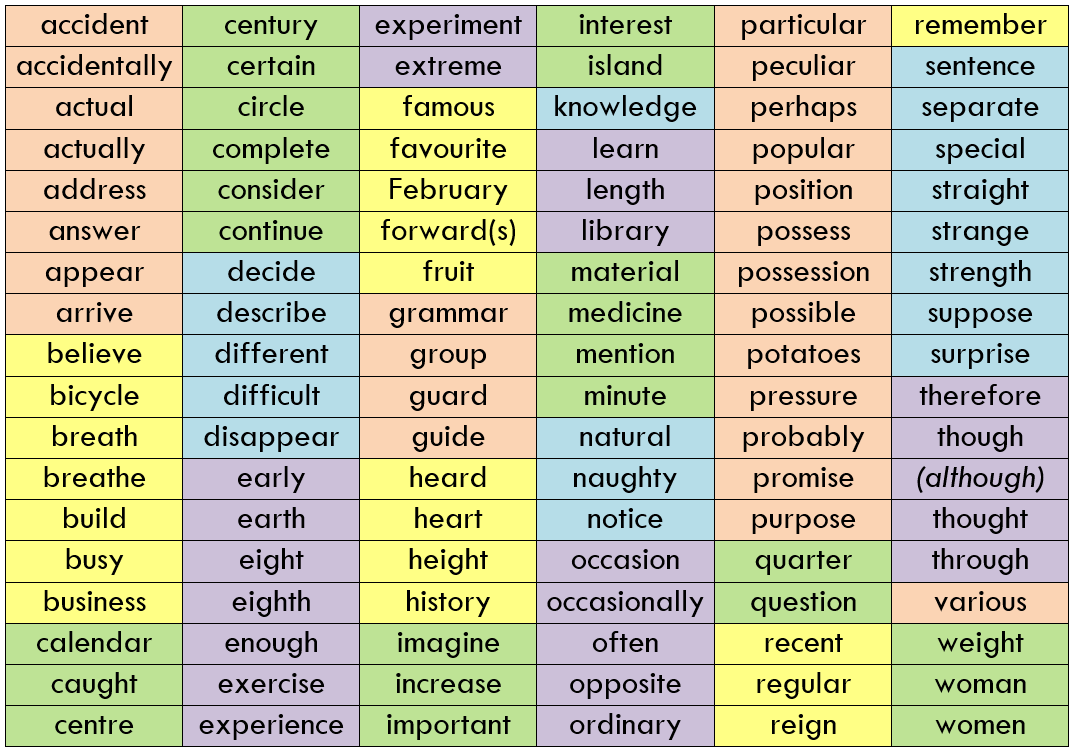 Timetables
Children have been learning their multiplication and division facts from Year 2. Children should be using their own personalised programme on the online platform Times Table Rock Stars - https://ttrockstars.com/ every day to practise these, so that they know all of their facts up to 12 x 12 by the end of Year 4.
Homework Projects:
This term, our topic is The Windrush Generation. Our homework project is open-ended, enabling your child to be creative in a way that they enjoy. Choose one of these projects below to complete, if you choose to, and hand it in by the Monday 12th December, so we can share them at the Open Classroom Exhibition on 14th December after school.
Next year (2023), is the 75th anniversary of the arrival of the Windrush in Britain, and people are calling for it to be commemorated significantly. Research, design and plan what you think should happen to mark this momentous event and then create a poster to advertise it.
Listen to the podcast all about Caribbean food and then find a Caribbean recipe to cook at home. Remember to take lots of pictures and then write a review afterwards to share with the class. https://www.funkidslive.com/learn/carribean-culture-food/
Write an acrostic poem all about the Windrush Generation. You can either write one verse (WINDRUSH) or two verses (WINDRUSH GENERATION).
If you have any questions about any of the above, please ask via Google Classroom.
Autumn Term (second half) - Topic
Who are the Windrush Generation?
This half-term, our topic continues to be history based but focuses on the Windrush generation and how this key event in British history changed communities, food, music and even the laws around our country. We will learn about whom the Windrush generation are and explore where they are today. We will also evaluate the impact the Windrush generation has had on Britain and explore how Windrush is celebrated in Britain today.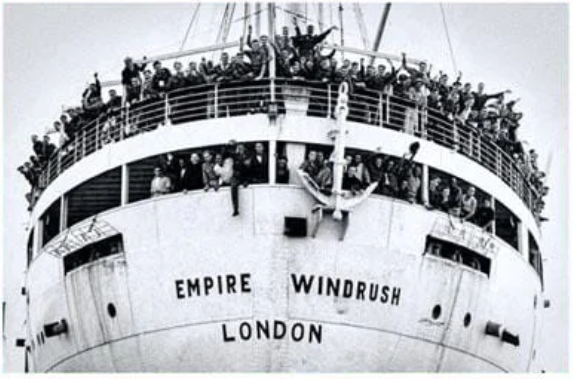 English
This term in English we will be:
Writing a newspaper report: a non-fiction report on the Windrush's arrival in Britain.
Enjoying poetry and writing our own in different styles.
Continuing to evaluate and edit our own and others writing.
Practising our reading comprehension through classic literature, poetry and non-fiction texts.
Continuing to practise our knowledge of vocabulary, grammar and punctuation.
Our class novel will be The Windrush Child by Benjamin Zephania to link in with our topic.
This story starts in Maroon Town, Jamaica where our narrator Leonard tells us the story of his childhood – growing up surrounded by colour, sunshine, and love. With his grandma and 'Brother Brook' as his guide, he learns about the history of Jamaica.
The story follows Leonard all the way up to 2018 and his 70th year and the heart-breaking conclusion which echoes the experiences of so many of those impacted by the Windrush scandal.
Remember reading is the key to your education...
Maths
This term in maths, we will study:
Measurement - area
Multiplication and division
Times Tables
Have a look on the WR Website (click on the logo below) for resources to support your child with these topics.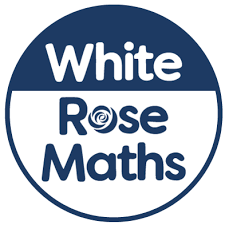 Continue to practise your maths facts - there is a great leaflet below giving you fantastic advice on how to make learning maths fun at home.
Time Tables
Multiplication tables Check
Your child will be participating in the multiplication tables check in June. The purpose of the check is to determine whether your child can fluently recall their times tables up to 12, which is essential for future success in mathematics. It will also help us identify if your child may need additional support.
What is the Multiplication tables check? It is an on-screen check consisting of 25 times table questions. Your child will be able to answer 3 practice questions before taking the actual check. They will then have 6 seconds to answer each question. On average, the check should take no longer than 5 minutes to complete.
What if my child cannot access the check? There are several access arrangements available for the check, these can be used to support pupils with specific needs. Your child's teacher will ensure that the access arrangements are appropriate for your child before they take the check in June. The check has been designed so that it is inclusive and accessible to as many children as possible, including those with special educational needs or disability (SEND) or English as an additional language (EAL). However, there may be some circumstances in which it will not be appropriate for a pupil to take the check, even when using suitable access arrangements. If you have any concerns about your child accessing the check, you should discuss this with your child's teacher.
Do I need to do anything to prepare my child for the check? No, you do not need to do anything additional to prepare your child for the check. As part of usual practice, we will ask you to practise times tables with your child. We will have unlimited access to a 'try it out area' from March. We can use this to make sure pupils have the necessary support required to access the check. This includes opportunities for pupils to familiarise themselves with the check application and try out any access arrangements that may be required.
How will the results be used? We will have access to all our pupils' results, allowing those pupils who need additional support to be identified.
Will I receive feedback on my child's check? Yes. Your child's teacher will share your child's score with you, as they would with all national curriculum assessments. There is no pass mark for the check.
Taken from: Information for parents: 2022 multiplication tables check (see below)
Science
In science, we will work scientifically to investigate and learn about:
Sound - we will investigate about how vibrations cause sounds and how sounds travel, as well as how sounds can change pitch and loudness. We will learn about how sounds are made, carrying out demonstrations of vibrations, and completing a sound survey of our school. We will work in groups to create a human model of the way particles pass sound vibrations on, and write and star in our own documentary explaining how sound travels. The children will work in a hands-on way to explore pitch, and
they will use their understanding of how high and low sounds are made to create their own set of pan pipes. They will have the opportunity to make a string telephone, and will use this to investigate how sounds change over distance and through different materials. The children will work scientifically and collaboratively to investigate the best material for soundproofing, in the context of making a music studio quieter. Finally, they will demonstrate their learning from the whole unit by designing and creating their own musical instrument that will play high, low, loud and quiet sounds.
Science Advent Calendar
I would like to share the brand new Science Sparks Advent Calendar which is full of easy Christmas Science experiment ideas! All you need to do is download the pdf (click on the image below) then click on a bauble which will take you straight to the activity for the day.
HAVE LOTS OF SCIENCE FUN!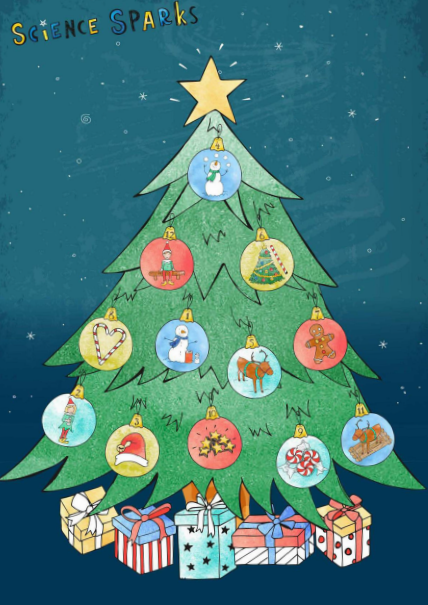 Computing
PE/LOTC
This term in PE we will be taking part in:
Gymnastics (Monday afternoon)
Games (Wednesday afternoon)
Please ensure your PE kit is in school at all times.
In LOTC we will be doing:
Team Building skills
Fire Safety
Risk Assessment
Science/sound activities
Compass Work/Grid References
Christmas Natural Decorations
LOTC is on Thursdays - please ensure you are wearing and have suitable clothing (arms and legs to be covered at all times) for the activities and weather conditions.