Willow Class
Welcome to
Willow Class
This week's tasks (wb 6.4.20):
English
Complete the Education city activities marked with this week's date (wb 6.4.20) under Classwork: https://www.educationcity.com
Write a story using this picture and story starter (from Pobble365).
Snip..Snip…Snip…The scissors began to tear the countryside apart. Towns, fields, rivers and oceans. Forests, valleys, mountains and lakes. The world began to unravel piece by piece, strand by strand.
This was to be a new beginning. What would this new world look like?
Questions to make you think...
Who is controlling the scissors?
Why do you think the World is being re-shaped?
If you could change the World what would you change?
What would you keep the same?
Remember to plan, draft, edit and improve your work before publishing it with some illustrations.
Then send it to me, if you can, by email (keepingintouch@fairfield.worcs.sch.uk) and I will mark it for you.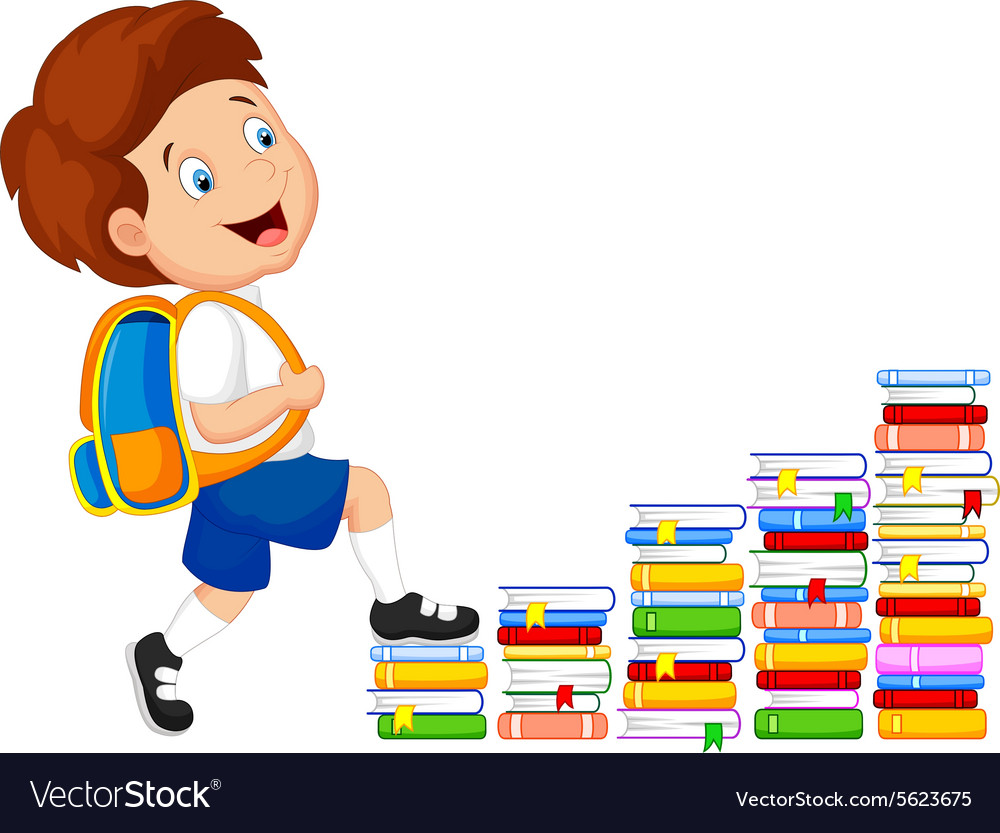 Steps to Success:
Fronted adverbials (with comma)

Accurate punctuation

Check spelling (especially Y1/2 and Y3/4 words - in your planner)

Lots of description using expanded noun phrases

Beginning, middle and end to your story

Accurate speech punctuation.
Reading
Please continue to read lots! This is one of the most important things you can do through these next few weeks. Remember to read a wide range of fiction, non-fiction, plays, poetry, comics etc as well as lots of differnt genres and authors.
Remember...
Maths
On Thursday morning (9.4.20) at 10am there will be a Times Tables Quiz on https://www.myquiz.org/ using the code 087150
Let's see if we can get everyone to come together, join in, test our rapid recall and have some FUN!
POWER MATHS
Y3 and Y4 can follow the lessons as we do in class. Try and do one whole lesson at a time. There are 5 lessons for each of these units, one for each day this week.
As Y3 and Y4 are starting new topics, please read through the first two pages introducing the topic, looking at the objectives and the new vocabulary.
Then, each day, start with the Text Book tasks (Discover/share and Think together - 4 pages) and then move onto the Practice Book tasks (3 pages).
Y3 (Willow and Holly)
* You will have to copy and paste the web address to access the books.
Find Unit 6 Money Lesson 1 (TB page 66 - 71)
* http://go.pardot.com/e/749453/PowerMathsYear3/51csq/104245763?h=USLjT0XDbr3I3xCzUk74jYkrkxgIF-YgtZWTCAO9TI0
Find Unit 6 Money Lesson 1 (PB 51 - 53)
* http://go.pardot.com/e/749453/PowerMathsYear3/51zwq/107009263?h=o2AnPgGr5MTr4_9597QZo8aYsChAhoJRT3w1ZD-XO3s
Y4
Find Unit 7 Measure : Area Lesson 1 (TB page 70- 75)
* http://go.pardot.com/e/749453/PowerMathsYear4/51css/104245763?h=USLjT0XDbr3I3xCzUk74jYkrkxgIF-YgtZWTCAO9TI0
Find Unit 7 Measure : Area Lesson 1(PB page 54 - 56)
* http://go.pardot.com/e/749453/PowerMathsYear4/51zws/107009263?h=o2AnPgGr5MTr4_9597QZo8aYsChAhoJRT3w1ZD-XO3s
Please also ensure you keep on practising your Times Tables on https://ttrockstars.com
Year 3: 2, 5, 10, 3, 4 & 8's
Year 4 – all of them up 12 x 12
Topic
RE
As it is Easter Week, have a go at retelling the Easter Story in a creative way. You could use story telling, poetry, cartoon, acting, puppets, art or anything else you can think of - be creative!
Here is a video for you to watch to ensure you get the story clear:https://www.youtube.com/watch?v=Y3UKd6LQKng
ART
Have a go at recreating a famous painting using your family members and different props from around your house - see Molly O'Cathain's Twitter page for ideas. https://twitter.com/mollyocath/status/1242465390933901314?lang=en She has done one for each day of the Lockdown. You could have a go at copying one of hers or find a new one to do. Remember to email them to me or post on Twitter for everyone to share.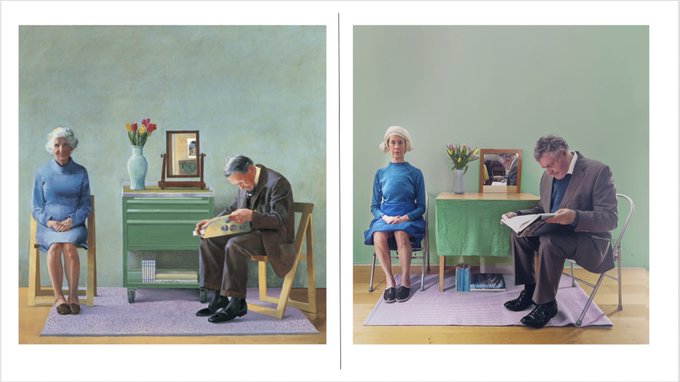 David Hockney: My Parents, 1977 Molly O'Cathain: My Parents, 2020
Science
Log on to Education City @ https://www.educationcity.com and complete the activities for
Y3 Bones
Y4 Digestive System
Ongoing Home Learning in Willow Class
Remember, we would recommend parents don't try to create the perfect schedule of learning activities. What children need at this time is to feel comforted and loved. We need to provide reassurance and support to them! So, relax, find time to bake, do some gardening, play a board game, and watch movies together. Be a family and don't worry about any 'gaps' in learning, all children are in the same boat and we as a school will work very hard – once we can all be together again!
As well as the above tasks, these are some websites that children can find activities on:
Education City https://www.educationcity.com - all children have logins for this at the front of your planners and work will be allocated for you. Please complete the 'Classwork', which I will continue to add to, and anything else you are keen to try out! If you complete any of the assessment activities, a schedule of Revision activities will then also be generated for you to complete. You can also access lots of other activities - just have a look around the site.
Times Table Rock Stars & Numbots https://ttrockstars.com all children have a log in for this in their planners. Keep practising those times tables!
White Rose Maths https://whiterosemaths.com/homelearning/ this is the scheme we use at school when teaching your children and they have created home learning resources, with easy to use teaching materials. Master the curriculum is also a maths resources free to parents and teachers during this time, which also follows our structure with materials to support the white rose work www.masterthecurriculum.co.uk
https://preview.pearsonactivelearn.com/app/library?isPreview=true
https://preview.pearsonactivelearn.com/app/library
Twinkl https://www.twinkl.co.uk have produced year group specific learning packs, with free access to parents for a month.
Writing – how about keeping a diary? As we keep hearing, these are unprecedented times and will be talked about for years to come, maybe even becoming part of 'history' lessons in the future – your diary could help show what it was really like (just like they did during the Great Wars!)
Computing: Continue working through your coding lessons on https://code.org/. You have the six letter class code in your planners for each topic.
Art: Have a look at this website https://artprojectsforkids.org - they teach you how to draw something different every day.
Today's is: https://artprojectsforkids.org/how-to-draw-an-alligator/
Below are a list of websites offering free resources and home learning packs that you can dip into as and when. I have grouped them by subject – remember not to only focus on reading, writing and maths, and to do some fun and creative activities also!
Thank you and stay safe!
Mrs Hadley